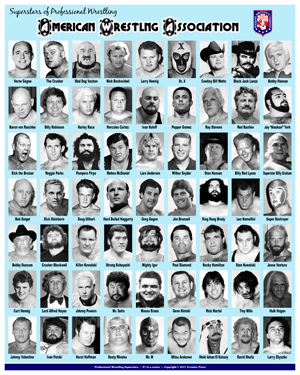 Superstars of Professional Wrestling
Each poster features up to 63 photos of wrestlers who have appeared in the various wrestling territories.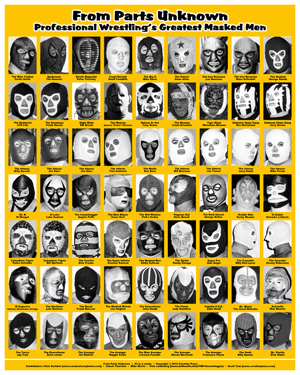 From Parts Unknown: Professional Wrestlng's Masked Men
"From Parts Unknown" honors the tradition of masked men in professional wrestling. It is believed that Mort Henderson was the first wrestler to don a mask. In 1915, he wrestled in New York as the Masked Marvel. Each poster features 63 photos of masked men who have appeared in wrestling rings throughout the world.